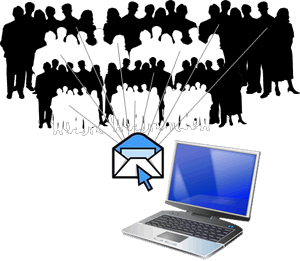 Email Marketing & Newsletter Design
Many traditional businesses start out by sending paper based mailshots to their customers. With the cost of each stamp alone being more than 25p, this makes the cost of contacting your customers a very real expense. Scale that up to say, 10,000 customers and you have a very costly way of keeping in touch.
Imagine being able to contact ALL your customers for 1 low fixed fee...
Email marketing by Internetology provides a modern solution to this problem.
For a fixed fee of only £80 per email, we will design a unique HTML email just for you and tailor your message into it.
All links back to your website are tracked and you can view live stats via the online statistics system.