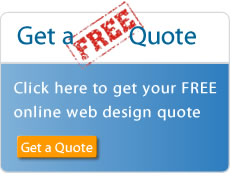 Ecommerce Web Design
Today's websites are able to do many things... they can be an advert for your services, they can be a place to let your customers get in touch but most of all, they are now places to shop... where your customers can buy your products 24 hours a day, any day of the week.
Internetology specialise in ecommerce websites using ecommerce web design that performs right from the outset. With built in search engine optimisation, the ability to take online payments and most importantly, the ability to manage as much or as little of your store yourself you can be sure that you'll end up with a website that perfectly fits your needs.
Content Management
It's surprising how many people put off having an online shop built because they think the cost of maintaining it via a web design company will be too high.
This simply isn't true.
With an online shop from Internetology we can put YOU completely in control of all your products, sections, images and content. You needn't pay for anything more than your hosting each year!
The content management software we use ties directly into your website meaning that you can manage almost any aspect of your site from any computer with an internet connection.