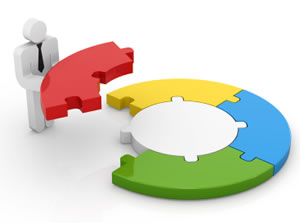 Link Building
No website can expect to perform well in the search engines without good quality links from other related and pertinent websites pointing to their own.
So how do you go about getting these links? Internetology have the answer...
Our Link Building service provides an ongoing project of:-
Authoritative backlink creation
Using focused keywords relevent to your business, we will draft articles and press releases which will be posted on reputable article repositories and newswire websites


Broad scale forum & blog posting
New threads and helpful posts will be created on a wide range of related websites together with links back to appropriate pages on
your website. This is part of a 'deep linking' strategy which boosts the relevance and PR of internal pages within your website.


Directory submission
There are a range of high PR directories that it is imperative that your site features in. Placement in these directories is sometimes free but on some there is an annual charge (e.g. Yahoo).
How much does it cost?
We have 2 'link building package deals' that you can choose from or you can contact us if you would rather we tailor a package specifically to your needs.