Website Analysis Service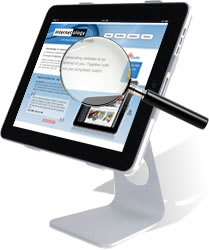 Internetology offer a complete website analysis package
This great value package includes the following:-
In depth analysis of each style of page on your site, looking for weaknesses or html errors.


5 page report including a plain English breakdown of all areas in which the website could be optimised and including methods best employed in resolving them.


Professional keyword analysis for your business detailing the terms customers currently use to find you and suggesting those which your site is not currently attracting (but would be worth doing so!)


Advice on META TAGS, TITLE tags, their use and insertion.


Details on the importance of good page structure, relevence, link structure and what this means to your traffic.


Advice on how to increase site traffic.