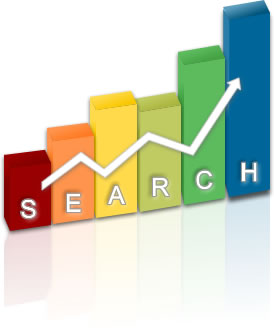 Search Engine Optimisation
Do you think your website should appear higher in Google and other search engines?
Are the results and traffic you are getting not what you want / expect?
There can be a number of reasons for this however if your site is poorly designed or laid out then this can have a large impact on your sites' ability to index well on your chosen search terms.
In addition to this, the HTML used on your site can also have an impact on what the search engine sees and more importantly, where on the page it sees it.
Optimising your website should be the very first thing that you address before trying to build links into your site - after all - if the search engines can't see appropriate search terms on your pages then how can a customer?
How much does search engine optimisation cost?
Because all websites are different, we have to look at what is required before we can create an estimate on what it will cost to optimise a site for the search engines.
Please contact us and request our FREE estimate to optimise your website.
How soon will I see results?
You will see results 2-3 months after work has been completed and thereafter have free traffic to your site as long as the listings are maintained.