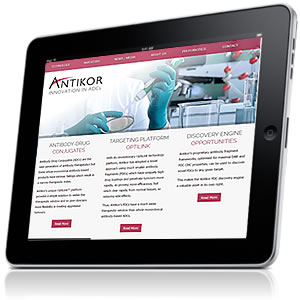 Featured Site - Antikor
Antikor Ltd is a newly established biotech company that is exploiting a technology platform initially developed by its subsidiary PhotoBiotics, a multidisciplinary spin-out from Imperial College London UK. The Company has over 10 years of pioneering experience in the area of antibody fragment ADCs, and has generated drug candidates with optimal pharmacokinetics and other encouraging preclinical data.

Initially, Antikor's subsidiary PhotoBiotics Ltd brought together the disciplines of chemistry, photophysics and biochemistry to find a way to target light-activated ADCs to tumours, thus enhancing the efficacy of cancer treatment and also reducing systemic ambient light sensitivity post-treatment (i.e. painful sunburn-like symptoms).


Click here to visit Antikor »