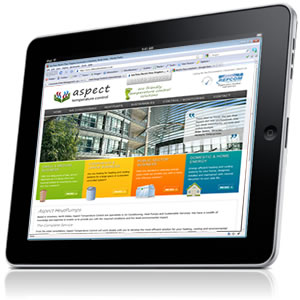 Featured Site - Aspect Temperature Control
Aspect Temperature Control are a Wrexham based air conditioning and heatpump specialist company providing temperature control solutions throughout Chester, North Wales, Cheshire and much of the UK to small - medium businesses and large corporations alike.

The directors launched this company with a combined 80 years in the air conditioning and temperature control industry so their expertise is well founded.


With the government's incentive schemes to business and domestic users to motivate microgeneration of energy and also the conservation of existing energy Aspect Heatpumps was set up to service this need by providing expert solutions at reasonable costs.
Click here to visit Aspect Temperature Control »