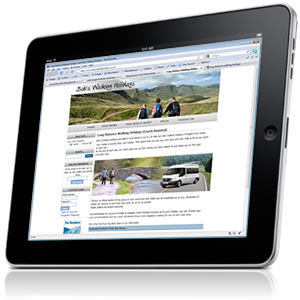 Featured Site - Bobs Walking Holidays
Bobs Walking Holidays is a small personalised walking holiday company that operates long distance walking holidays for all types of walkers.

The original website was homemade and suffered from navigation problems and the lack of ability to book online. Internetology was asked to build an online web shop that allowed customers to view all the available walks and book online either paying the whole amount or just a deposit.
We were also asked to make the website score highly on their keyphrase 'long distance walking holidays'. The site is #1 in Google for this phrase.
Click here to visit Bobs Walking Holidays »